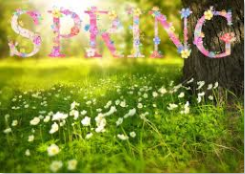 Spring looks like it is here to stay so that is the focus for this week, both for you and the children in the academy. Can you paint/draw/chalk/make some Spring flowers, create a mini-beast- maybe on a stone or a potato
or make a daisy chain? Do you have your own ideas? As always, we would love to see your creations, Spring related or not!
Please send send your photos into pennyman@tved.org.uk or add to seesaw.